Angry Ashley
US figure skater Ashley Wagner was less than satisfied with her score from the judges following a routine many lauded for being next to flawless. Wagner, who is 22 years old, received a 63.10 placing her in fourth place. Her reaction was one of shock and horror, as she was seen mouthing "bullshit" to a member of her team. Sore loser, anyone?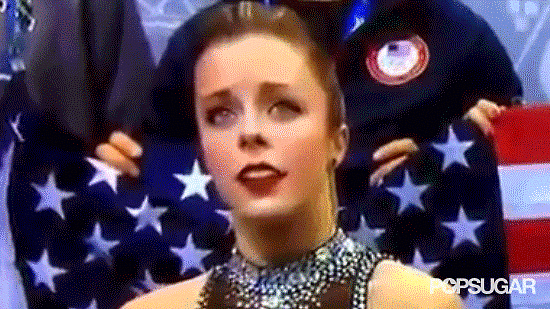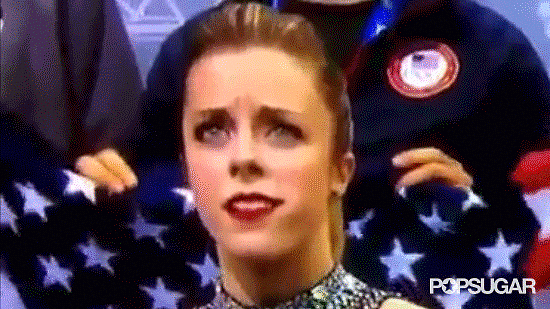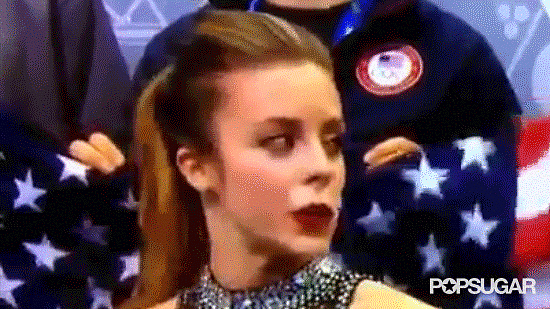 Fashion snow pas
We all know that the Winter Olympics are prime time for outrageous outfits, but can we first acknowledge that the volunteers in Sochi also look ridiculous? Kind of like Rainbow Brite goes to the snow? We applaud them for embracing colour but think they may have gone a little too far.
Wardrobe malfunction
Russian speedskater Olga Graf scored her country their first medal, taking home the bronze in the women's 3000 metres. Unfortunately for Graf, her performance was slightly overshadowed by her subsequent decision to unzip her suit…which had nothing underneath. Humiliated, she quickly zipped it back up, but not before photographers could capture the mishap.
"I totally forgot," Graf said. "We have very good suits and they are very tight…You just want to breathe and you want to take off your suit. Only afterward did I realize that maybe this video will appear on YouTube."
Helmet envy
Could the Canadian skeleton slider team's helmets get any cooler? They manage to combine style, practicality and intimidation. We want one.
John Fairbairn:
Eric Neilson:
Sarah Reid:
Mellisa Hollingsworth:
Cross-sport contamination
And here at Sochi airport we welcome…Maria Kirilenko? Hang on, this ain't Wimbledon! Fear not, the Russian beauty hasn't decided to try her hand at bobsledding, she's just there to support her fiancé, Russian ice hockey player Alex Ovechkin. The pair have been engaged since 2012.
And now the WAGs are arriving, including Maria Kirilenko, her racket bag and suitcase wheeled before her. #sochi2014 pic.twitter.com/tAB5gCaBJP

— Ben Rothenberg (@BenRothenberg) February 10, 2014