Plenty have dismissed 2016 as the worst year in recent memory, thanks to a string of unfortunate events that dominated news headlines and generated public outrage and debate.
But on the eve of 2017, it pays to remember some silver linings – from Australia's dominance of the entertainment industry, to some emotional global sporting moments, to some inspiring young people reminding us hope can grow in any situation.
Sure, there were a few moments we'd rather forget.
In the United States, Donald Trump's surprise election victory had millions concerned for their future thanks to his extreme policies.
While Americans tried to come to terms with the result, constant speculation of Russian hacking, voter fraud and email scandals was spread across every news outlet.
The international community was called upon to intervene in the fight between warring sides in Aleppo, where four years of conflict came to a violent climax placing innocent civilians in the crossfire.
The loss of entertainment greats such as Prince, David Bowie, Leonard Cohen and Florence Henderson had many feeling nostalgic for bygone eras.
Back home in Australia, Dreamworld, the country's biggest theme park, was forever changed by a deadly accident.
Our government cut pensions, blocked websites and blamed the "taxed-nots" for economy woes.
All the while, one of our most beautiful natural landmarks, the Great Barrier Reef, continued to degrade at a rapid rate.
The rise of a "post-truth" era full of fake news had many unwilling to believe some things they were told online.
But 2016 wasn't all bad. At a time when everyone deserves to be feeling festive and optimistic, we revisit the moments that made us smile.
It was the year of the underdog
If there's one good thing to be said about 2016, it's that it was a brilliant year to barrack for a struggling team.
In the AFL, the Bulldogs won their second-ever Grand Final, breaking a 55-year drought.
Cronulla also cracked a 50-year premiership hoodoo, bringing home the NRL premiership trophy.
But as impressive as these achievement were, they barely held a candle to the Chicago Cubs' monumental World Series win that put an age-old curse to bed and busted a 108-year dry patch.
Bill Murray, a longtime Cubs fan, was so moved by the victory, he wept in the stands.
Some other honourable mentions also have to go to Leicester City for their maiden Premier League win and the Cleveland Cavaliers for bringing home arguably the city's first major sporting win with the NBA championship.
Aussie cinema often feels like a bit of an also-ran when it comes to awards season.
Many great homegrown productions only get their dues years after their release or remain in obscurity outside of Australia forever.
This year was different for us, though, and it looks likely to pay off at the 2017 Oscars.
Mel Gibson and Garth Davis are both options for Best Director, Nicole Kidman for Best Supporting Actress and Joel Edgerton for Best Actor, while Lion or Hacksaw Ridge could take out Best Film.
Fingers crossed!
Seven-year-old Aleppo girl Bana Alabed stole hearts, escaped Syria
Seven-year-old Aleppo girl Bana captured hearts the world over when she began live tweeting from the bleak civil war zone.
Even author JK Rowling was moved by her tale, doing what she could to get books to Bana so she could escape to a realm of imagination.
Good afternoon from #Aleppo I'm reading to forget the war. pic.twitter.com/Uwsdn0lNGm

— Bana Alabed (@AlabedBana) September 26, 2016
As the shelling and skirmishes drew closer to her home, Bana's followers became concerned for her wellbeing and, after a communications blackout, feared the worst.
After what felt like forever, Bana finally got back in touch with the world. "Our home was bombed. We came out from the rubble safely, thank God," she told reporters.
It's since been revealed she and her mother Fatimah had successfully been evacuated from Aleppo and were hosted by Turkish President Tayyip Erdogan.
At just 37, lawyer Virginia Raggi took up the helm of one of the world's oldest cities and pledged to fix its most enduring issues.
As a member of the 'anti-corruption' Five Star Movement, Raggi plans to clean up Rome's scandalised city hall.
The youngest mayor in Rome's history, she entered her role positive that she could be the change Rome needs.
"This is just the beginning," Raggi has said of her relatively inexperienced party.
"It's our turn now."
In China, the largest ever radio telescope began searching for signals from stars and galaxies, allowing astronomers to access an immense amount of information about our galaxy, previously not in mankind's reach.
There's even the possibility it could be used to detect extraterrestrial life.
Neighbours has been a hotbed for young stars looking to kickstart an acting or music career, but few have achieved international celebrity status off the back of the 31-year-old soapie.
However, in the five years since she left Ramsay Street, Margot Robbie has rapidly ascended the ranks of Hollywood to become one of the most bankable names of 2016.
Starring in Suicide Squad and Tarzan, she's now arguably the most famous Neighbours veteran since Kylie Minogue.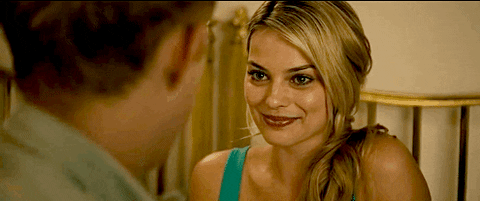 If you don't know who the outrageously adorable Sabre Norris is yet, all you need to do is watch this video:
After making Karl Stefanovic and Lisa Wilkinson crack up on the Today show, the 11-year-old junior surfing champion received international attention.
Check out this clip of Sabre meeting Ellen Degeneres after her Today Show interview went viral.
Leo has pumped out one stellar performance after another over the last decade or so, earning himself five Academy Award nominations without a single win.
Thankfully, 2016 brought DiCaprio's awards season curse to a close when he finally scored Best Actor for The Revenant.
It just wasn't enough that 24-year-old Olympian Chloe Esposito was able to stage an awe-inspiring comeback to win the modern pentathlon at Rio 2016.
She also managed to do it with 19-year-old brother and fellow Olympian Max close at hand.
The siblings were inspired by their father and coach, Daniel, who competed for Australia at the 1984 Olympic Games.
Chloe's story is one of extreme perseverance, good sportsmanship and fighting Aussie spirit.
It's worth reading our full article (click on the heading) to get a real idea of how much of an emblematic Australian sports figure Chloe really is.
In a big win for the science world, Einstein's last concept before his death, the existence of gravitational waves, was given legitimacy.
The discovery, which significantly deepened our understanding of the universe, involved ripples in the fabric of space-time.
It's not every day the government backflipping on policies winds up being good for the people, but when Treasurer Scott Morrison was forced to rescind on his planned 'retrospective' changes to superannuation, it wound up benefitting the Aussie battlers.
Now, if you earn less than $37,000 a year, the government will pay up to $500 extra into your super account per year, depending on how much you and your employer contribute before-tax. How great is that?
Sideways. He ate it sideways. Was he onto something?
Have we been doing it wrong this whole time?
Love the @billshortenmp #democracysausage controversy and fair enough, sort of act that can cost you an election!! 😂 pic.twitter.com/NkbQouPEF2

— Josh Walker (@walkerjosh14) July 2, 2016
It's no wonder democracy sausage snagged word of the year.