With each new update to Apple's mobile operating system, iOS, comes a host of new features for iPhone.
From smart messaging features and timesaving online payments, to a new-and-improved Siri and caller personalisation options – creating the ultimate custom mobile experience is now easier than ever.
Take a browse through the list of handy features below and get the most out of your iPhone, today.
Note: The features can be found in iOS 10.2. Some features may require a handset with 3D Touch. To check if your iPhone can be updated, go to Settings > General > Software Update.
1. Keep Voicemail messages
Save or share a voicemail to another app or device by hitting the share icon (top right), then select the option you require, for example, save to Dropbox or share via iMessage.
2. Share and collaborate with Notes
The latest iOS let's you compose and edit notes in real time with anyone. From your note: simply hit the 'Add People' icon; select an invitation method; then hit SEND.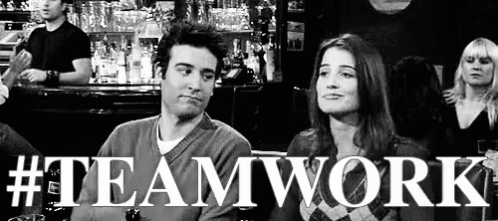 3. Find your smartwatch
If you own an Apple Watch, you can now track the device via the Find iPhone app. Simply open the app and select your watch from the list of devices to see its location.
4. Create VIP contacts
Do No Disturb mode ensures only specific people can reach you at all times. From an individual contact: hit EDIT; scroll down to Ringtone/Text Tone; switch Emergency Bypass to On.
5. Take control
Access quick launch features from Control Centre with 3D Touch. Swipe up from the bottom of the handset then deep press on icons for options, such as pre-set timers, instant photo modes and variable intensity flashlight options.
6. Shop online with Apple Pay
You can make purchases swiftly online with your iPhone. Click the 'Buy with Pay' button and your Mac will request authorisation, then press the Home button on your iPhone with the appropriate finger.
7. Smart departures
The calendar app can now track your location and local traffic, via Apple Maps, to give you departure reminders. Add a location when creating a new event, then select Time to Leave.
8. Use Siri to get a ride
Use voice commands to order an Uber. Simply ask Siri to 'find/get me/order an Uber', select the type of car and Siri will do the rest.
9. Send a handwritten note
The ultimate personal gesture. Tilt your iPhone on its side (landscape mode) when creating a new message to reveal the sketch pad; then use your finger to draw a sketch or write a personal message.
10. Easy unsubscribe
Mail now identifies newsletter emails and offers an easy unsubscribe option to save you scrolling around, looking for the link. Just select the 'unsubscribe' option at the top of the email.
11. Shut it all down
If you love multi-tab browsing, this feature will help you keep your tab stack clean. Close every tab in Safari in an instant by selecting the tab browser icon (bottom right), then long press Done for the close all tabs option.
12. Turn your photos into art
To add a touch of flare to your photo messages, select a message thread then tap the More button to the left of the message bubble, then hit the Camera icon to choose your image. Next, tap on the photo and select the Markup option.
13. Personalise vibrations
You can now customise more than ringtones for any contact. Select Edit on the Contact record, then Ringtone, followed by Vibration. Now you can customise the vibration for this caller and even create your own.