Dirty, rotten cheaters, unable to suffer disappointment or show loyalty to anyone, or an enterprising and flexible generation that thinks ahead and has a back-up plan?
This is the question thrown up by "cushioning", a new dating trend among Millennials.
Cushioning is where you're dating someone but you're not sure it's going to work out, so you keep one or two admirers on a social media leash to cushion you in case failure comes calling.
"New dating trend proves millennials continue to fail at relationships,'' the New York Post railed two weeks ago.
The paper called on "Anna, a cushioner who didn't want to disclose her full name for personal reasons,'' to confess and explain herself: "I was seeing someone for a few months and it was going well, but it felt like the dust had started to settle a bit.
"I still liked him, but wasn't entirely sure I wanted him to be my boyfriend and was in limbo. Instead of talk about it, the rational thing to do was to go back on Tinder and find some more boys to chat to, just in case the current one fell through.''
Three other women similarly confessed.
Cosmopolitan magazine came out swinging, saying it's the boyfriends who are to blame: "Some might excuse [cushioning] as something people do because they're afraid of being alone or getting hurt, but in our humble opinion, it's just another word invented to describe the actions of an a**hole who doesn't deserve you.''
Dr Nicholas Hookway is a cultural sociologist from The University of Tasmania. He says that relationships now have, "an almost fugitive quality to them, haunted by the spectre of break-up and loneliness".
"As intimate bonds become more loosely tied and love becomes a more risky prospect, we develop new strategies to protect ourselves from becoming relationship waste," Dr Hookway explains.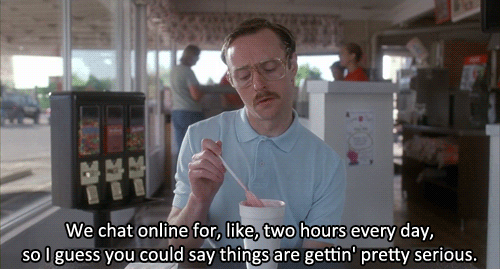 Dr Hookway hopes the rise of cushioning is more of, "an extreme example that highlight relationships as fragile, short-term and consumeristic".
"There is plenty of evidence to suggest that people are still committed to long-term and caring relationships.''
And yet the panic continues.
Last year, Harvard researchers published evidence that the entire global generation of millennials had lost faith in democracy; in February another study found they had lost faith in the financial system. God? Given the boot a couple of years ago, apparently.
Social researcher David Chalke says over time there's been a decline in the idea that a good marriage is a sign of success and accomplishment. Millennials have given up on that idea too.
"Probably half of their parents broke up; another quarter of them wanted them broken up,'' he says.
And there's fake news to think of. "They live in a time when the only reliable truth is their own belief system."
Cushioning, then, may well be a sign of how Millennials are, "very well adapting to the world they've inherited. It may be just a practical and rational thing to do.''
Bottom line? Mr Chalke says cushioning isn't just "awfully callous and brutal, it coldly pronounces the supremacy of the individual".
"We can't be surprised.''