Mad Men ends for good on Monday after eight years and seven series of sex, smoking and superb sartorial styling.
The world's been glued to the period drama tighter than the hold of Don Draper's hair pomade, as creator Michael Weiner's elaborate diorama of America in the 50s to 70s changed the way television portrays history and gave audiences a cast of unforgettable characters.
As the final season comes to a close, some questions have been answered – we know Betty Francis isn't going to make it (proving one fan theory right) and ironically that the Pete Campbell guide to love works as he won back irresistible flame Trudy.
• Why Mad Men is the ultimate period drama
• Pitch Perfect 2: a chick flick for "total tough guy dudes"
• The real people behind the TV characters
But what about Don, Peggy Olson, Joan Harris and Roger Sterling?
Here's what we need to know to stay sane once Mad Men ends, plus some of the more left-field fan theories for Weiner's final episode.
Is Don going to die, or find peace?
The internet's most notorious Draper theory is that he's going to do a D.B Cooper. Cooper was a real life and suave businessman who hijacked a plane in 1971, collecting $200,000 in ransom and then parachuting from the sky never to be seen again.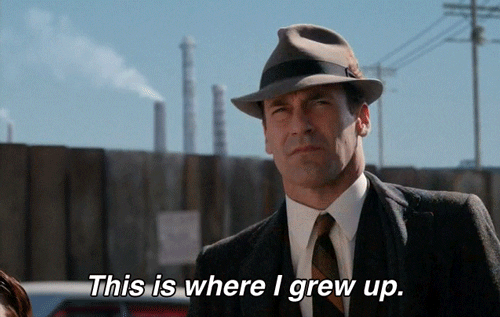 Air travel has been a constant in the show and another theory is that Pete and Don will both fly to Wichita (we found out Pete was relocating there last episode) and will die in the 1970 Wichita State university football team plane crash.
These theories are wildly speculative but what we do know about Don suggests he could leave many loose ends.
The whole series has been a study into Draper running from his painful past. In an effort to sit comfortably with it he's been addicted to work, women, alcohol and cigarettes and very rarely seemed at ease.
These vices have been a constant but Don has progressed a little of late, particularly in season two when Peggy has her unexpected baby.
The change is best seen in season 7 episode 13, when Don tells Andy, a young conman and bell boy at his motel, not to run away and not to get into a position where he needs to pretend to be someone else,
"It's not what you think it is," Don says. "You cannot get off on that foot in this life."
He gives the kid his car and says, "don't waste this".
The decision leaves Don sitting alone on a park bench near a small town in Wyoming with only the clothes on his back and a few others in a paper bag.
Did Don just take another step in shedding a fraudulent and troubled past? The warm smile on his face certainly looked like it.
Mad Men is really a show about women
While it seems Betty's fate is decided, the three other ladies who've grown and endured so much, Joan, Peggy and Sally Draper still have some story to be told.
One theory suggests their narrative might be left open, as rumours swirl there'll be a spinoff, all about the ladies … Mad Women anyone?
As Don fell throughout the show, Peggy rose. She started as a secretary but climbed to a senior position at Sterling Cooper and looked so badass walking into McCann in the third last episode it would've been surprise if she didn't excel there.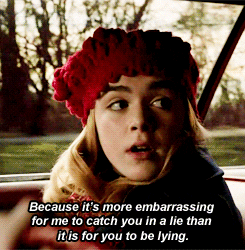 While Peggy entered McCann with sassy swagger, Joan left crestfallen but with her dignity intact. She refused to have her sexuality exploited or be professionally muscled just because her colleague was male, isn't that atonement for the choice she made when getting Jaguar's business?
If so, maybe we won't see her again (impending a spinoff)?
Don't forget Sally Draper, perhaps Mad Men's most unexpectedly influential character in the way that she's so often exposed, on purpose or not, the flaws of her parents.
With Betty refusing to fight her diagnosis and Don likely on extended sabbatical out west, Sally's future and that of her siblings, certainly could go in different directions.
A Silver Fox without his toy
For someone who seemed to do so little in his job, Roger Sterling has made a damn good fist of it. But as his business partner Bert Cooper passed and SC&P got dissolved by McCann, Sterling has little professional power left.
There is a school of thought that we're getting "Notebooked", that is, the show will end with one of the characters on their death bed, having just reflected and explained the story of their lives.
Roger Sterling is known for his wonderful way with words and penchant for telling a good story, so does it kind of make sense?
Whatever happens, it will be imperative for the piece of mind of every Mad Men devotee, that the character of Roger Sterling gets some closure.