If Kristen Wiig has ever watched Game of Thrones, she was clearly not paying attention.
The Saturday Night Live alum appeared on The Tonight Show Starring Jimmy Fallon as Daenerys Targaryen, the heroine of the hit HBO series.
• 'Girl, You Don't Need Makeup': 1D parody goes viral
Also known as Khaleesi, Dany – played by Emilia Clarke – is stoic, elegant, proud and powerful, and instils fear in her enemies as she conquers the seven kingdoms of Westeros.
Wiig's portrayal is slightly less commanding. Her version of Khaleesi possesses a wavering American accent, does stand-up comedy and has a hit song called 'Wonderful, Wonderful, Wonderful'.
This isn't the first time the Bridesmaids actress has intentionally botched an impression.
Wiig's regular schtick is to appear on Fallon's show as various people she looks nothing like and knows nothing about, with past impressions including Harry Styles from One Direction…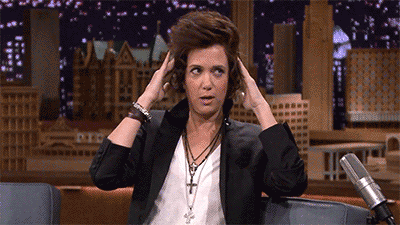 And basketball star Michael Jordan…
It's a very specific, hilarious art form. Well done, Wiig.