It's been a long time since music videos mattered. Once, we studiously sat down and watched them and talked about them and, thanks to the VCR, recorded them. So we could watch them again.
But, like all things, what goes around comes around and lately there has been a discernible swing in interest back to music video.
· Twenty years on … the class of 1994 still rocks
· A 92-year-old film buff's best-ever movies list
· Score a Spring Racing outfit for under $100
Suddenly, artists are spending a lot of time making really cool videos and being rewarded for it. Maybe not in sales, but certainly in awareness. And when you're "a complete unknown" as Bob Dylan would say, that's time well spent.
Just this week an Israeli artist called Roy Kafri released a stunning video to promote a song first released three years ago. Called Mayokero, it's basic beatbox and unsurprisingly disappeared before it surfaced. But now, thanks to the video, it's going viral and global and it's coming to your Facebook news feed – if it hasn't already.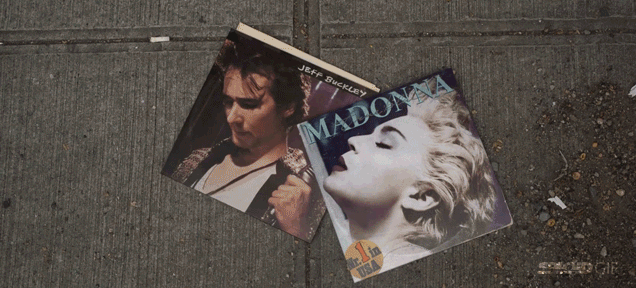 The renewed interest in music video is interesting because everything else in music publishing is furiously marching forward, rewriting the rules of distribution with no regard to past practices. In fact, they're rigorously and defiantly avoiding what was once tried and true. Ask U2 – you can't even give away a record any more.
This is a different age to when videos first surfaced. Back then – and for anyone aged under 25 we're talking a lifetime ago – music videos afforded us a means to experience our overseas heroes beyond the static posters we carefully prised from the middle of TV Week and plastered on our bedroom walls. Suddenly these abstract, barely tangible beings were accessible. Hell, there they were right there in our living room – in prime time.
So what happened to music videos? Why are they consigned to graveyard weekend television with nothing but Danoz Direct for company? What happened to MTV, where you're more likely to catch Kim Kardashian than Kanye West? If video killed the radio star, what or who killed the video star? Was it the iPod? WAS IT STEVE JOBS?!? Calm down, calm down – videos were passé long before Jobs let you put your music collection in your pocket.
My guess is it was music's version of creationism-cum-evolution. Think about it: In the beginning God created the phonograph. And Robert Johnson. Then came radio and, with it, Hank Williams. And God said let there be light and there was television. And Hank and Robert morphed into Elvis. And Elvis made movies, but unfortunately it was at the expense of making music. Not to worry because by this time Elvis begot The Beatles, who made movies with soundtracks so good you were forgiven for thinking the movies were just an excuse to record the soundtrack.
And then, in 1967, they recorded Strawberry Fields Forever. That song would turn music on its head and the video they filmed to accompany it did the same for music promotion. From that moment, live appearances weren't necessary to plug your album or single. You simply made a video – in most cases, any video – and shipped it around the world to a rapidly growing, rapacious television audience.
Fast forward seven years and Countdown was born with impeccable timing. It was a cultural and generational phenomenon that, in the post-Whitlam era, didn't just reflect the pulse of young Australia – it was the pulse.
It was a program that succeeded in spite of its glaring limitations because it connected us to the rest of the world in a way that was tangible – music video. We were watching and listening to what they were watching and listening to. And sometimes we were ahead of the curve. When we discovered ABBA before America the self-satisfaction was genuine and absolute. We were a player – Molly told us we were.
However, with the odd exception (think Bohemian Rhapsody) the videos were still rudimentary, often nothing more than performances recorded point-and-shoot style on camera (such as My Sharona). That is, the song was still the primal force. But things started to change as the videos became more elaborate. The video, as distinct from the song, became part of the discussion. And then the discussion itself. It didn't matter so much if the song wasn't particularly good or the artist wasn't well-known – if it had an eye-catching video record companies realised they could market it and sell it. All they needed was a 24-hour outlet – television radio – and they got it in 1981, when MTV was launched.
Now video was king. You could not have a hit record without one. But you couldn't have just any video and expect to get attention – you had to have the video.
Duran Duran went to Sri Lanka to shoot Hungry Like The Wolf (1982) for no logical reason other than it provided a talking point. And it worked. The video was a smash, which meant the song was a smash, which meant the album (Rio) was a smash. The Cars embraced and exploited technology, using computer graphics to advertise You Might Think (1984). It looks dated now but back then it was state-of-the-art chic. Robert Palmer danced with misogyny to the tune of Addicted To Love (1985) and, undeterred, did it again three years later with Simply Irresistible. The point being, even bad taste was OK if the video screamed look-at-me.
But then came the computer or, more precisely, the internet. Now we had something else to look at.
So the computer killed the video star – but, here's the thing, the computer also resurrected him/her/them. And so did Steve Jobs, although the iPhone and iPad are merely the platforms. The crucial part is the content and distribution and that comes from YouTube, Vevo, Vimeo and Facebook.
Facebook aside, these channels – the first two mass market, the third more niche – don't just champion video, their very existence depends on it. But if video is to survive and thrive, Vimeo, in particular, will be a major factor.
Vimeo doesn't just celebrate video, it elevates it. A Vimeo "Staff Pick" is a badge of honour, a gold video if you like. It's something to aspire to and more and more artists are doing just that. So as creativity is encouraged, monotony is replaced by individuality which, when shared via email and Facebook, gives rise to popularity … and sales.
Vimeo saved the video star? Now there's a song waiting to be written. Can't wait to see the clip.
Five Hall Of fame videos:
1. Thriller – Michael Jackson
2. Bohemian Rhapsody – Queen
3. Sledgehammer – Peter Gabriel
4. Take On Me – a-ha
5. Weapon Of Choice – Fatboy Slim
And a few should-be classics from this year alone:
1. Mayokero – Roy Kafri
2. Knock Knock – Brunettes Shoot Blondes
3. Boogie – Nouveau Parfum
4. Young – Paper Kites