Unless you're still obsessing on the Essendon drug scandal or one of the royal commissions, you probably know that this past week the ever-popular multiple Academy Award-winning director Quentin Tarantino lashed out at the ever-popular multiple Academy Award-winning homegrown actress Cate Blanchett.
The specific quote from an interview was: "Half of these Cate Blanchett movies – they're all just like these arty things. I'm not saying they're bad movies, but I don't think most of them have a shelf life."
• Tarantino knocks Cate Blanchett's 'arty' movies
• Cruel intentions: the meanest celebrity insults
• Cate Blanchett denies lesbian relationships

So for today's Hollywood College of Factual Knowledge we need to explore a few things to test the veracity of that statement for our keen readership.
We have to set a couple of facts straight so that people don't say this is a biased article; rather the contrary. First of all, I was never a massive Cate Blanchett fan.
I used to feel that her extraordinary talent was too clinical and outweighed her bankability; versus my preference for a more controversial alluring actress who could draw in the audiences. Kind of a Heston Blumenthal vs Gordon Ramsay standoff.
Ramsay's skills might not be as stellar as Heston's, but he was far more interesting because he'd stab you or scream at you; where Heston would craft some weirdly insane dish that nobody would attempt that looked more like John Travolta's hair in Battlefield Earth than food.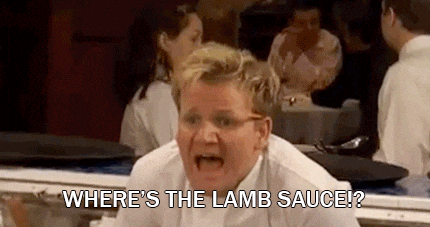 So do we believe the man who brought us Pulp Fiction and Django Unchained and Inglourious Basterds and whose films have grossed over $1.3 billion worldwide?
Or, do we defend Cate, whose films such as The Aviator and Blue Jasmine, Elizabeth and three dozen more have grossed over $8 billion, including the 20-odd Lord of Rings films she did in between?

Before deifying Tarantino, let us not forget he brought us the third-rate Jackie Brown and the pitiful albeit popular Kill Bill series and Grindhouse, which best belong in the monthly rental bin in Romania despite their ardent fans.
And, of course, Cate has her bin fillers too. But even less popular films such as The Missing, Veronica Guerin, Pushing Tin and Benjamin Button have such lustre and are so revisitable that they will intrigue viewers forever.
Both artists have been nurtured by the Weinsteins and both have enjoyed epic performances from Leonardo DiCaprio enhancing their efforts even further (Blanchett in The Aviator and Tarantino in Django Unchained).
QT is benevolent and a big champion of film preservation and 'old school' exhibition, and Cate is a tireless champion of local theatre and actor training. Both look good in Armani, and cut interesting figures. So QT should be more chummy than crummy about it from a scoresheet aspect.
What I think it comes down to is boredom and headline-seeking. His new effort The Hateful 8 features a very boring trailer that looks like a rehashed version of much of his previous efforts, except now set in the West and in the snow.
One cannot judge a film by a trailer and I'm as keen to see it as the next Tarantino fan. But as much as I was occasionally lukewarm to Cate because she had done so many epic performances that it was actually becoming boring, I can pick a dozen of her films I will watch forever.
I can only pick three of Quentin's that will stand the test of time.