While there was plenty of controversy and hilarity at this year's Academy Awards, there were also some touching moments of sincerity and celebration.
• Leonardo DiCaprio's long road to Best Actor
• Chris Rock slams 'racist Hollywood' at the Oscars
• Aussie, Aussie, Aussie! Our clean sweep at the Oscars
• Every star on the Oscars red carpet

From the show's littlest star to the on-screen friendships that have survived the off-screen test as well, here are the sweetest moments from the 2016 Oscars.
Jack and Rose reunite
It was Christmas come early for every Titanic fan when nominees Leonardo DiCaprio and Kate Winslet (aka star-crossed lovers Jack and Rose) walked the red carpet together.
It was even sweeter when, upon hearing that Leo had finally nabbed the Best Actor award, Kate broke out into riotous applause and became misty-eyed and emotional.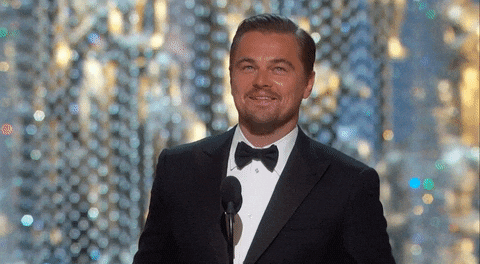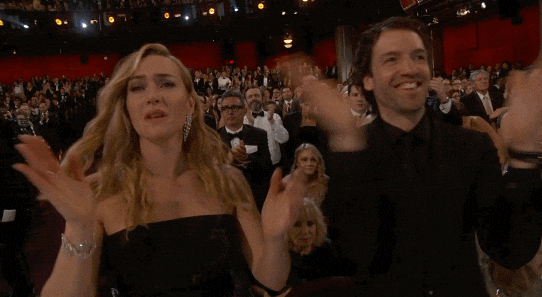 The cutest attendee
At just nine years old, Room star Jacob Tremblay was by far the cutest person in the audience.
He happily posed for selfies with big names (including co-star Brie Larson above), rocked the red carpet with his parents in tow and, most adorably, was completely chuffed when Star Wars' robots R2-D2, C-3PO and BB-8 hit the stage.
However, it was his genuine joy when his on-screen mother Larson took home the Best Actress statue that proved he is a gracious star on the rise.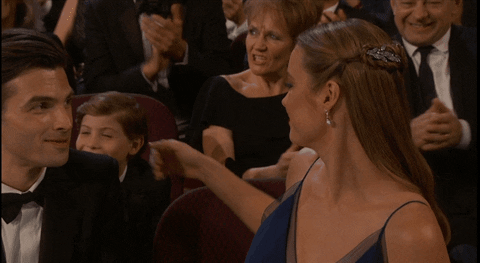 Girl scout cookies for all!
Father of two Chris Rock wasn't going to waste his hosting gig fawning over celebrities.
Instead, the proud dad took the opportunity to spurik his daughter's girl scout cookies.
"Last night, Zara, my youngest, called me up and said 'Daddy, how come we never sell the most cookies, how come Mrs Dunn wins every year?'"
"It would mean so much to my two little girls if we could beat Linda Dunn. So I want you to reach into your millionaire pockets and I want you to buy some of my daughters' girl scout cookies. Look at my babies up there. Are you going to deny my princesses some cookies?
Rock then sent his kids out into the crowd to sell the cookies, singling out celebrities and demanding they pay up.
"C'mon, Leo. You made 30 million," he joked.
The girls managed to raise US$65,243 from generous stars like Kate Winslet, so Rock's persistence paid off.
Cameras even caught Matt Damon and Christian Bale sharing a box of the cookies across the aisle and Morgan Freeman stealing some from Chris Rock.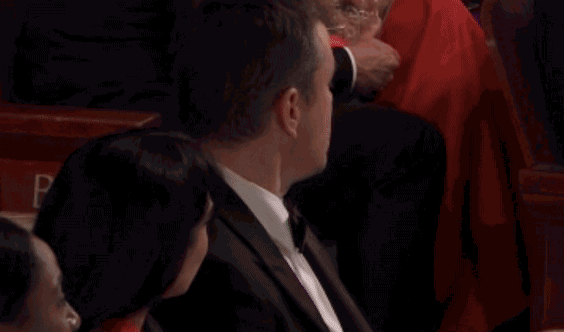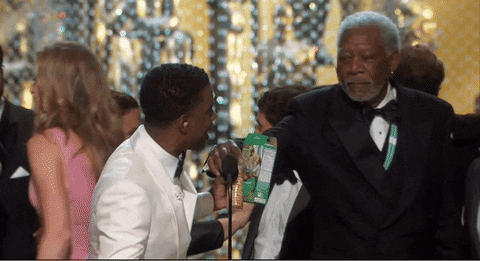 Spotlight on Michael Keaton
While many nominees were gracious, poised and reserved when accepting their awards, Michael Keaton wasn't keen on holding back when his film Spotlight scooped Best Picture.
Walking to the stage to accept the award with the rest of the cast and crew, Keaton couldn't contain a fist pump and a "f**k yeah!".